近日、新サービス "EzBioCloud" へ更新予定。お待ちください。
ChunLab社サイトはこちらでございます。

弊社が販売する試薬は全て研究用です。ページ内に記載されている料金等の金額は全て参考につき、詳細はお気軽にお問い合わせください。
・各種受託分析トップページへ戻る
・関連製品・サービスへ進む
・お問い合わせ・ご注文へ進む
・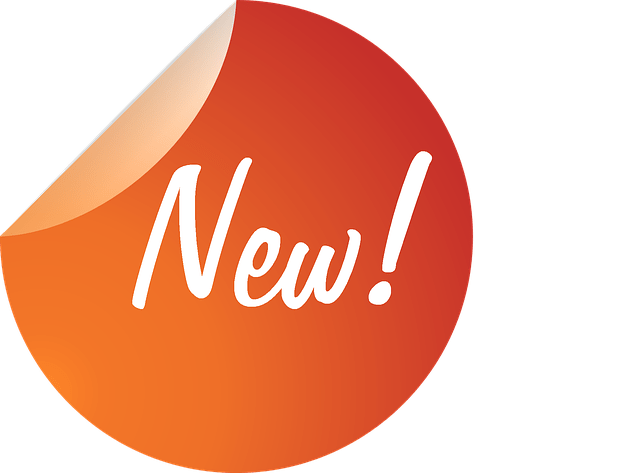 注目最新情報: ・抗原、レセプターの特異的蛍光標識試薬 / ・新型コロナウイルス (SARS-CoV-2)関連製品
This service / product is supplied by

.
目次
BIOiPLUG: ChunLabの新たなバイオインフォマティクス・クラウド・プラットフォーム
BIOiPLUGの特長
Highly Accurate Microbiome Database
BIOiPLUG.com provides big data analysis service based on EzBioCloud, an academically
proven platform especially geared towards microbiology research with its reliable and rigor-
ously curated databases.
Leading the Field of Microbiome Research
BIOiPLUG.com provides researchers with the latest bioinformatics support optimized for
various environmental samples. It is ideal for human microbiome studies as well as microbial
genome research related to human infectious diseases.
Easy-to- use Web based Analysis Tools
ChunLab provides web-based analysis tools for all our NGS services. Developed by both BT
and IT experts, these tools allow users (who have no bioinformatics expertise) to easily gener-
ate customized analysis reports at the click of button.
---
BIOiPLUGサービスの流れ
Data Upload
=>
Bioinformatics Analysis
=>
Browse Results
Advanced Analysis
---
BIOiPLUGの概要
BIOiPLUG™
The cloud-based big data analysis platform
BIOiPLUG™ is ChunLab's new bioinformatics cloud platform that plugs you into the world of microbiome and infectious disease research. It provides not only a collection of tools and databases, but also an environment where you can explore your NGS data to discover more insights.
Technical advancements in sequencing technology has enabled unprecedented views of the microbiome world. However, mining biological meaning from large volumes of bio-data is not an easy task. It requires a series of sophisticated bioinformatics analysis software, reliable databases and data/database integration management systems.
As an integrated bioinformatics and information technology platform for microbiome studies, BIOiPLUG provides you with all the necessary tools for managing and sharing large-scale biological data and you can incorporate thousands of microbiome-related publications with your own data to maximize your productivity when you use ChunLab's EzBioCloud database. In addition, standardized built-in bioinformatics pipelines referencing comprehensive and validated databases give you the freedom to access next level data mining with our normalization, visualization and biomarker discovery functions.
---
Microbiome Taxonomic Profiling (MTP)
Metagenome analysis is indispensible for gaining insight into the environment surrounding us. BIOiPLUG's Microbiome Taxonomic Profiling (MTP) service offers a one-stop solution for microbiome research including an optimized pipeline based on best-in-class bioinformatics capabilities with a proven database and a convenient web-based analytical platform. In particular, the web-based analysis platform, specialized for microbiome research, allows users with no bioinformatics background to easily explore bacterial communities. The MTP web analysis plat-form is ready to use directly from your web browser anytime, anywhere. Users can view basic read statistics data, taxonomic composition tables and charts, analyze bacterial diversity of the environment of interest, and compare results across groups. Professional and high resolution graphics can be easily created for use in publica-tions with just a few clicks. Take advantage of ChunLab's years of accumulated microbiome analysis experience and technology today.
◆Analysis Highlights
Microbiome Taxonomic Profiling (MTP) Web-based MTP software is specifically designed for analyzing and visualizing bacterial community for metagenome analysis
Point and click interface empowering researchers to easily perform complex analysis without relying on bioinfor-
matics specialists or dedicated infrastructures
Readily perform high quality comparative analyses on large datasets
High quality publication ready charts, graphs and statistics
Export raw sequence data and statistics as Excel, Word or FASTA file formats for further downstream analysis
Taxonomic Composition Chart
Use point and click icons to create taxonomic charts instantly.
Advanced Analysis
Secondary analysis such as FastUnifrac can be performed and phylogenetic relationship is projected thorough PCoA and Dendrogram.
Bacterial Diversity
Various indices and rarefaction curves indicating the diversity of bacterial community residing the samples.
Taxonomic Hierarchy Tree
Browse taxonomic rank from phylum to species level and view pertinent statistics.
---
Microbial Whole Genome Analysis (WG)
With the onset of NGS technologies, researchers are now able to get a high-resolution, base-by-base view of the genome of species. This full-length genomic dataset empower researchers to capture genetic variations and make genetic discoveries that otherwise may be missed. We perform de novo microbial genome sequencing using the most advanced sequencing platforms, Illumina and PacBio, generating large volumes of data to support the discovery of novel genomes. Leveraging our unique bioinformatics capabilities – carefully optimized pipelines, highly curated databases, web-based analysis tools and microbiology based expertise – we provide best in class genome assembly, annotation and comparative genome analysis between related species.
◆Analysis Highlights
Comprehensive data analysis results, including de novo assembly and annotation, are visualized through our web platform
Web-based point and click interface empowering researchers to easily browse genomic contents and delve into various genome features without the need to rely on bioinformatics specialists or dedicated infrastructures
Taxonomic identification using the EzBioCloud database and phylogenetic trees based on the 16S rRNA
Create publication ready genome maps
Export pertinent statistics (contigs, CDS, GC ratio, rRNA, tRNA, etc.) as Excel or FASTA format
Analysis result is formatted to be incorporated into the ChunLab's comparative genome analysis
Taxonomic Composition Chart
Use point and click icons to create taxonomic charts instantly.
Bacteria Identification
16S rRNA is used to identify the strain and the phylogenetic tree is inferred to show the evolutionary relationship among other strains.
Genome Browser
All the ORFs and RNA and their detailed information annotated in the analysis pipeline are viewed through genome browser.
Circular Genome Map
Generate publication ready genome maps and alignments at the click of a button.
Functional Categories
Visualize gene functions with the EggNog and COG distributions.
---
Comparative Genomics Analysis (CG)
Comparative Genomics (CG) analysis is an advanced field of study that compares and analyzes genomes of different organisms at the nucleotide sequence level. With the onset of NGS technologies, time and cost of sequencing a genome has been greatly reduced, allowing the research community to quickly complete genome sequences of various strains. However, the genome sequence is only part of the story, as unknown functions and evolutionary characteristics of genes need to be determined. Comparing gene sequences of a novel strain to that of others available on various databases (NCBI, EzBioCloud) is the best method for researchers to gain further insight into their microbial strains.
◆Applications
Pathogen study | Antibiotic resistance | Biomarker discovery | Secondary metabolism research | Microbiome-related functions
◆Feature Highlights
Statistical genome properties.
Genomic properties such as genome size, GC content, the number of CDS, mean length of CDS and mean length of intergenic regions are compared to elucidate possible correlations.
Species Identification.
UPGMA dendrograms are inferred from the overall genome related indices such as OrthoANI and Tetra Nucleotide frequencies.
Detecting Lateral Gene Transfer.
BLASTP (RBH: Reciprocal Best Hit) and BLASTN (ORF independent) methods are used to create Pairwise Ortholog Matrices displayed in color heat maps representing ortholog similarity.
Various pan-genome analysis.
Genomes of interest, the pan-genome and the core-genomes can be visualized and selected for secondary analysis — pathway enrichment analysis using the KEGG/Egg-NOG/SEED databases, statistical significance tests, Venn diagram of ortholog sharedness.
Species Identification
The first step in comparative genomic analysis is to look at the phylogenetic relationship among strains in detail. CG provides dendrograms based on the overall genome related index including OrthoANI and the Tetra Nucleotide Analysis.
Tracking Lateral Gene Transfer
The Pairwise Ortholog Matrix is generated by a complete calculation of the pairwise ortholog.
Pan-genome Orthologous Groups
A Venn diagram provides POG sharedness in a pan-genome and is useful for gaining insight into how pan-genome ortholog genes are present differentially across the genomes in a pan-genome.
Heat Map
Gene content (presence/absence) together with clustering data can be used to generate heat maps. In CG, UPGMA clustering is carried out on both genomes and POGs (genes).
Statistical Biomarker Discovery
Pan-genome orthologous group (POG) refers to a group of ortholog genes that are identified from multiple genomes. The POG table is useful for biomarker discovery.
Pathway Enrichment Analysis
Metabolic pathways that are only present in one group but not in another can easily be identified. KEGG database is used for this analysis.
---
16S Identifier
ChunLab has been providing best-in-class microbiological identification with our world renown 16S rRNA database via BIOiPLUG. We also have been busy creating a new and improved system that takes researchers'needs into consideration. Introducing ChunLab's state-of-the-art 16S ID system, which provides all the essential tools for microbial identification in an easy-to-use package. Take advantage of 16S ID new added features today.
◆Easy 16S sequence identification and management through the web
Access anywhere
Submit multiple sequences for identification
Store and manage your identified data
◆Accurate, up-to-date insights at a glance
Identify your sequence using our high-resolution EzBioCloud 16S DB (updated regularly)
View a comprehensive list of hits and how each hit aligns to your sequence
Explore bacterial genomes closely related to your 16S rRNA sequence
◆Export your identified sequence data in multiple formats
Want to do more with your data? We've got you covered. Export your data for integration into your own workflows and pipelines, generate phylogenetic trees and more.
---
Chunlab
---
BIOiPLUGの関連製品・サービス
---
お問い合わせ・ご注文